Welcome to Holzwarth Flying
Holzwarth Flying Service offers agricultural aerial application services [crop dusting] to crop protection companies and growers in Illinois and eastern Iowa. With over 18 years of experience, a fleet of aircraft, fully-licensed full-time pilots & staff, we offer a comprehensive array of products and services for your agriculture operation to save time and input costs using state-of-the-art technology while furnishing growers with As Applied Maps of their specific fields.
Aerial application accounts for nearly 25% of crop protection application. It provides the fastest, most efficient economical way to get the job done.
Services
Holzwarth Flying offers Aerial Spraying of:

Dry and Liquid
fertilizers

Insecticide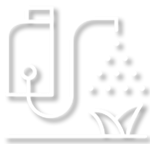 Herbicide

Fungicides
Holzwarth Flying offers Special Services:
Aerial Seeding of Soybeans
and Cover Crops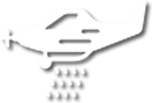 Aerial Seed Corn Pollination

Mosquito Control

Fall Burn-down Round-Up™
Application

Mapping Services