About Us
Holzwarth Flying has been providing growers and crop protection companies with aerial application [crop dusting] services since 1994.
Founded by Chuck Holzwarth, the company has grown to include 13 full-time staff, which includes 6 full time pilots, also including two A & P mechanics who service the company's six fixed-wing airplanes and one helicopter used for seed pollination. The company swells to 30 seasonal staff and up to 19 airplanes during the busiest part of the season. Holzwarth Flying serves a large portion of Illinois and Eastern Iowa.
Owner and operator, Chuck Holzwarth, grew up on a farm in Illinois. His ag pilot career was sparked in 1986 when his wife gave him a gift of 4 hours of flight instruction with an ag pilot. Chuck is a past president of IAAA, the Illinois Agricultural Aviation Association, and has thousands of hours flying numerous types of aircraft including their current fleet of turbine-powered Air Tractors™.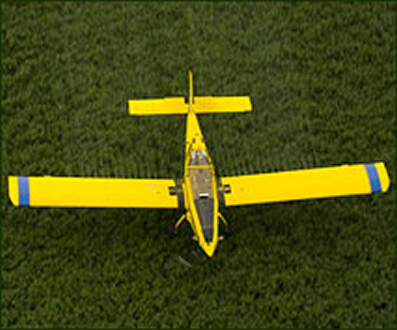 Currently, Holzwarth Flying operates from three year-round locations in Illinois: Lincoln, Kilbourne and Virden, and operates from the airport in Belle Plaine, Iowa.
Holzwarth Flying provides aerial application of herbicides, insecticides, fungicides along with aerial seeding of cover crops and soy beans, dry and liquid fertilizers, fall burn-downapplications of Round Up™, mosquito control, and comprehensive farm mapping services. For each application, the customer can request a detailed As Applied Map.